Google Search Ads
Use the Google Search Network to place ads on the search engine results pages. When your audience searches for businesses like yours, your ads will appear to direct traffic to your website.
Google Remarketing Ads
Remarketing ads are banner ads used to stay in front of your recent website visitors to increase conversions. The more times people see your brand, the more likely they are to buy.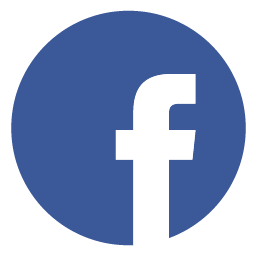 Facebook Advertising
Our social media advertising services can help you reach your audience on Facebook, which is the most effective social media platform. This will drive targeted traffic to your website.
Instagram Advertising
By advertising on Instagram, you can visually engage your audience with images depicting your products and/or services. Instagram's news feed is one of the most effective places to advertise and obtain amazing results.
01.
Assign your account to an Advertising Specialist
We will assign a skilled Google Ads expert to manage your PPC Campaign. This is someone who has extensive training in Google Ads with a solid track record of running successful ad campaigns. After learning about your business, we will develop a strategy for best results.
02.
Identify the keywords offering the best ROI
It's important to determine which keywords would be most cost-effective while still being highly effective. It takes research to find which keywords relate to your business and are not too expensive. Keywords are the words people type into the search bar on search engines to find what they are looking for. Only the most effective keywords will be chosen for your Google pay-per-click (PPC) Ad campaign.
03.
Analyze competitive ad campaigns
It's always smart to see what your competition is doing and where you stand. We will review your competitor and evaluate their online ad campaigns. Once we see their strengths and weaknesses, we can better develop a more effective strategy for your campaign.
04.
Create your Ads
We want to ensure that the pay-per-click (PPC) ads will obtain the results you are looking for. We will conduct A/B tests on the ads to identify which ones perform best. Each ad will have a distinctive headline and copy that will be highly relevant to specific keyword search terms.
05.
Monitor your results and optimize
It's very important that we immediately identify which aspects of your campaigns are not performing at their best. When we see declining results, we will spot this right away and pause these ads. If needed, we can relaunch fresh ads to keep generating results and make sure your ads are cost-effective.
06.
Issue monthly reports to convey results
It's important that you stay informed on how your pay-per-click (PPC) ad campaigns are performing, we will prepare a monthly report for your review. Each of your ads has conversion tracking installed. This allows us to show you exactly how many conversions your ads are generating!
Let's turn your idea into a scalable business.
Contact us so you can experience what it feels like to have a whole marketing team supporting and helping your business grow.